Employment Opportunities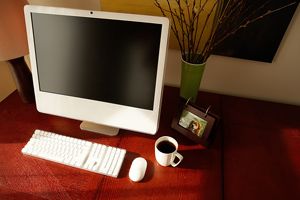 We look for many qualities in the individuals we hire -- the ability to communicate effectively, a high level of organization, strong interpersonal skills, and so on.
Regardless of an applicant's qualifications, we always look for one attribute in particular -- the desire to provide high quality products with excellent customer service. We can train people how to work with clients or run pieces of equipment, but to have passion for customer service and pride for your work takes a unique individual.
If these are qualities you possess, we're sure you'll find a rewarding career with us. We supply our team with the latest technology, afford them the best training available, and provide every opportunity for growth within our company.
Current Openings
We want your referrals! And we are willing to pay you for them!
Econocopy Printers has recently begun a new referral program, and we would like your help. All you need to do is refer someone who needs printing to our shop. We will make the sale, and deal with all matters of production, shipping, etc. As soon as your referral has made a purchase and paid for the work, you will receive the 10% sales commission. If you, or the company that you work for, needs printing, and you bring your business to us, or refer whoever is in charge of printing orders to us, you will receive the 10% commission.
The commission will be ten percent of the total purchase order without tax and freight. It will be payed in check form to you, and it will be your responsibilty to fill out the necessary W-9 tax income forms.
If you have any questions, please call Skyler at 303-364-4200, or email me at skyler@econocopyprinters.com.