Introduction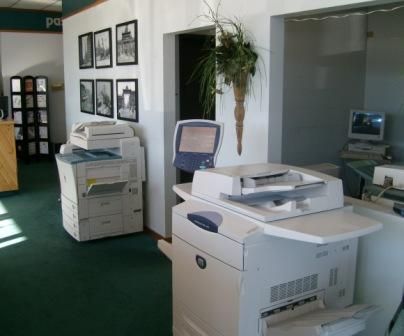 We have recently combined all of our outlets into one full service location in order to allow us to serve all of our clients more individually. Our goal is to bring our excellent customer service to you, with personal consultations, and individual customization.
Even when we close our doors and go home at night, we're still just a point and click away. Our Customer Service Center provides clients with 24-hour access to our services. From here you can request an estimate, place an order, transfer a file, or review a proof, all from the convenience of your office or home. Our personalized Customer Portals and Document Libraries give you the ability to reorder any project, any time.
We want to make the process of doing business with us as easy as possible. Whether in person, over the phone, or through this website, we look forward to serving you to the utmost of our abilities.